5 Reasons to Try Prostate Massage by Topher Taylor | QX Men Magazine July 2017
Prostate Massage is one of the more mysterious ways of a man pleasuring himself. Why? The form of self-love has been mysticised due to curiosities and misinformation regarding the 'Male G-Spot'. So let us explain in a few brief (but important) pointers, why this form of fucking oneself is fucking fabulous.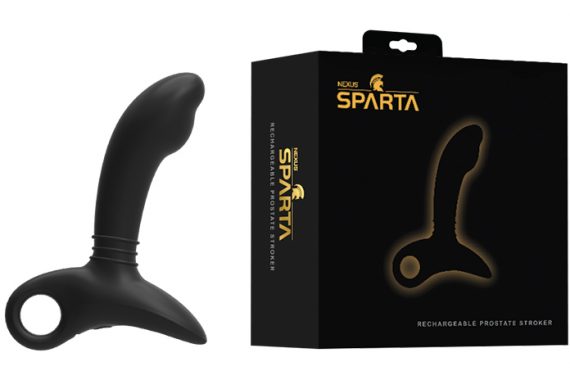 There is a reason that anal sex feels good, amongst all those sensitive nerve endings within your anus, there is your prostate gland. This walnut-sized gland has been nicknamed the male G-spot, and for good reason.
You know that tingling, satisfying sensation you get when a cock (or toy, or finger etc. etc.) is gliding in and out? You can thank these hot spots for that tingling sensation that makes you cum.
You can orgasm from stimulating your prostate alone.
Its a different type of orgasm.
A prostate-assisted orgasm builds from the inside and "explodes outwards". Your prostate swells when it's aroused, and the more you rub on this spot, the better it feels.
Some guys can achieve orgasm through stimulating their P-Spot alone. Can find your P-Spot? Click here. We recommend arousing your cock before going for your P-Spot, the benefits can be felt better this way.
Its been said to be good for you.
Prostate massage has also been found to be useful in relieving the symptoms of a number of conditions such as Painful Ejaculation, Erectile Dysfunction, Urine Flow, and Prostatitis.
Not all the health benefits of prostate massage have been completely proven, but there are a number of studies that have found links between prostate massage and various health benefits and even a decreased risk of prostate cancer. The theory behind these proposed health benefits is that prostate massage helps to clear the prostatic duct.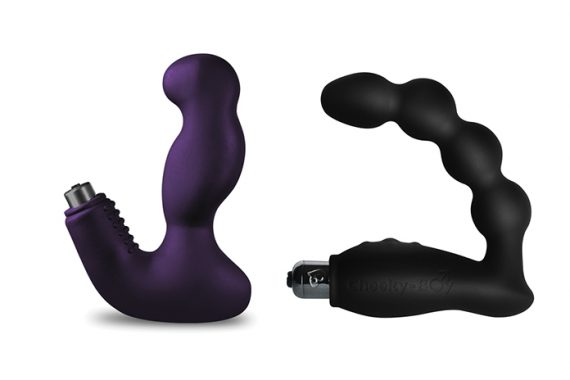 It broadens your sex toy collection.
Prostate Massagers are one of the most exciting types of sex toy a man can treat himself to. I always consider them to be the men's version of the 'rampant rabbit', as they are exciting and always being adapted in new and exciting ways. In my personal opinion, they are a must-have pleasure product.
P-Spot attachments are exploding all over the toy world, from cock rings and ball stretchers, through to the Doxy Wand massager and Electro-Sex products.
It doesn't make you a top OR bottom.
One of the most popular questions we get when discussing Prostate Toys with our customers is "I'm top. Is this not just going to hurt?", and the answer is NO. We are all aware of those men that worry about taking anything in their butt, concerned it'll damage their strictly top status.
If you aren't used to inserting stuff into your butt, of course, it's not going to come naturally to you straight away. However, it's not a painful experience. It's not exactly comparable with using a dildo, a butt plug or being fucked. These curved toys slot into place and push on just the right spot.
The purpose of a Prostate Toy is not to stretch, open or excessively penetrate you. They are pleasure devices, expertly shaped to probe the correct part of your anatomy. Prostate Toys are particularly popular with straight men. Our friends at Nexus can confirm this. There are larger options available but that choice is yours to make, hunty.
Click here to shop Prostate Massagers. Use 'TOPHER' for 10% OFF.